Some kind words from our 1,200+ Minneapolis tennis players
(64,875 + nationwide)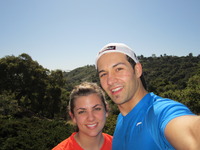 Member Since 04/19/13
I joined looking for new playing partners. I already have four matches scheduled! Best decision I've made! I can't wait to get better!
J. Oxborough
TennisMinneapolis
Member Since 08/07/13
Best way out there to play tennis, meet new people, and play for an ultimate goal of attending the End of Year tournament. Met some incredible people and can't wait to go back next year. Join Today!
H. Felten
TennisMinneapolis